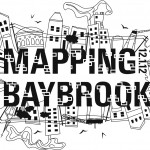 The Polish Home Hall, Baltimore, MD—December 1, 2012 from 1-5pm
The Departments of American Studies and Visual Arts at UMBC and the Baybrook Coalition, a non-profit community development corporation, will host an event celebrating the history and culture of the Baltimore neighborhoods Brooklyn and Curtis Bay (referred to together as Baybrook), on Saturday, December 1 from 1 to 5pm. The Polish Home Hall is located at 4416 Fairhaven Avenue in the Curtis Bay neighborhood of Baltimore, Maryland.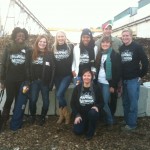 Students in Professor Nicole King's American studies course and Professor Steve Bradley's visual arts course worked together on various aspects of programming for this event. This work is funded by a UMBC Breaking Ground grant and illustrates how the successes and failures of urban industrial development contribute to our understanding of historic places and the creation of social space. A central theme of this project is that preserving places through original research, virtual mapping, and public humanities and arts programming creates social space—the room for diverse people and perspectives to come together and enhance today's urban environments. "Mapping Baybrook: From Main Street to the Harbor" recognizes historic main streets as an essential place for the future development of the community and features the aesthetic resources within the community. The event will also mark the launch of the Mapping Baybrook website, which was designed in collaboration with UMBC's Imaging Research Center (IRC).
A $10 ticket provides a pulled pork barbeque lunch with all the fixings, a copy of Mapping Baybrook's main streets walking tour brochure, an event program, live music, public history programming, and an art exhibit designed and executed by Professor Steve Bradley and UMBC's IRC Fellows. Children under 10 will be admitted free of charge and are invited to participate in special activities just for kids.  Anyone who lives or works in Baybrook will receive $2 off the $10 ticket price.
All proceeds raised at the event will be donated to the non-profit Baybrook Coalition for the continued preservation of the historic Polish Home Hall. The Polish Home Hall is listed on the National Register of Historic Places and serves as an anchor for the communities of Baybrook.
For more information on the UMBC students who have planned the event see AMST 422 student Collin Wojciechowski's Breaking Ground blog or ART 390's blog.
This event is sponsored by the Orser Center for the Study of Place, Community, and Culture in the Department of American Studies, the Visual Arts Department, a Breaking Ground grant, the Imaging Research Center (IRC) Fellows all at UMBC as well as the Baybrook Coalition, a non-profit community development corporation serving the residents of Brooklyn and Curtis Bay.
If you'd like more information about this event or have any questions, please contact Dr. Nicole King at (410) 455-1457 work – (202) 345-6250 cell or email [email protected]