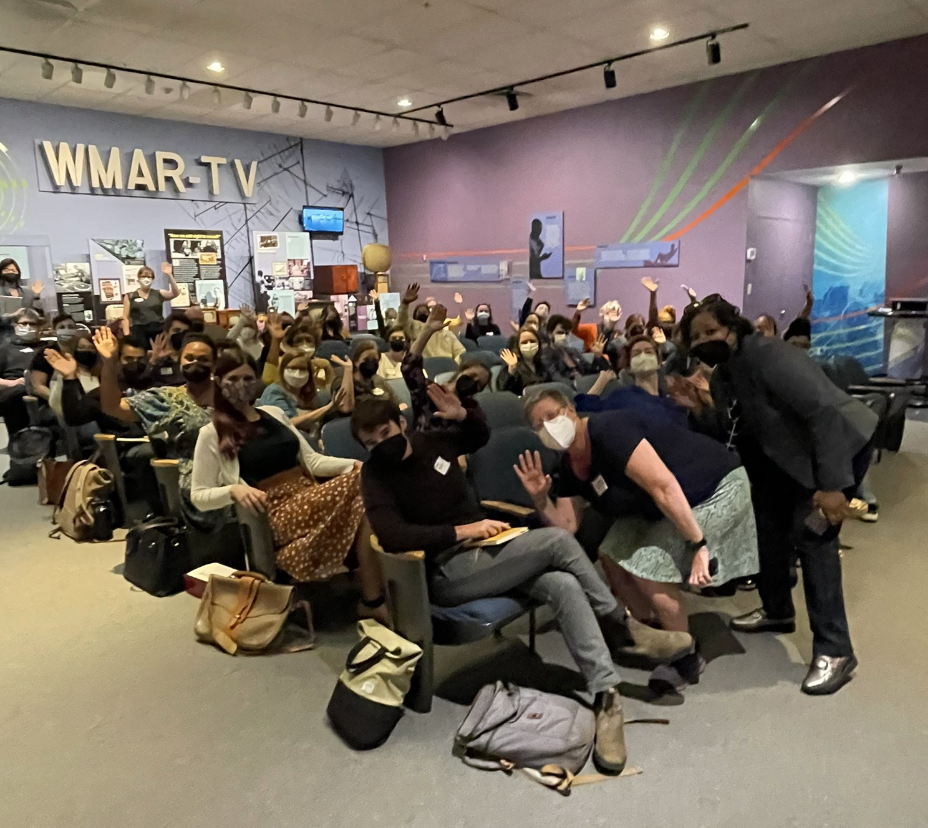 What is Bmore Historic?
Bmore Historic is a participant-led unconference for people who care about public history and historic preservation in and around Baltimore. Learn more about Bmore Historic or read our introduction to unconferences.
Bmore Historic 2022 took place in-person at the Baltimore Museum of Industry on Friday, September 23. Students were free this year!
What do we do at Bmore Historic?
Past, in-person unconferences have been structured around four session blocks: two in the morning and two in the afternoon. We usually have between four to six sessions in each of the time blocks for a total of twenty sessions throughout the day.
Final Session III 1:40-2:30 PM
Black Churches in the Restoration Room
Preservation for the People (Poppleton & Sharp Leadenhall) in the Lunch Room
Decline of the Trolley in the Assembly Line
Final DEBRIEF w/ Kate Drabinski & Kalin Thomas in the Studio (by entrance)
THEN… happy hour at Little Havana's. Where the conversations continue.
Thank you for coming! follow @bmorehistoric to stay in touch
SCHEDULE
Rooms: Restoration / Lunch Room / Assembly Line / Kids' Cannery
Session I 10 Inclusive HISP / Solidarity Forever / Women's Heritage / "Big Daddy"
Session II 11:10 Civil Rights Visible / Hoes Heights / Culture & Curriculum / Negro League
Session III 1:40 Black Churches / Preserve 4 People / Decline of the Trolley / NA
General Schedule for the Day