We are excited to start the spring semester at UMBC this week and look forward to a host of upcoming BFS-related events and opportunities. Thanks for continuing to work, think, and collaboratively build with us in 2023.
This Friday, Feb 3 is Inclusion and Public humanities: A Convening with UMBC's Dresher Center for the Humanities and the National Humanities Alliance. Our own Dr. Sarah Fouts will be presenting and we hope to connect with other humanities professors and organizations in the region to think together about how to use the humanities to promote practices of inclusion, community engagement, and social justice.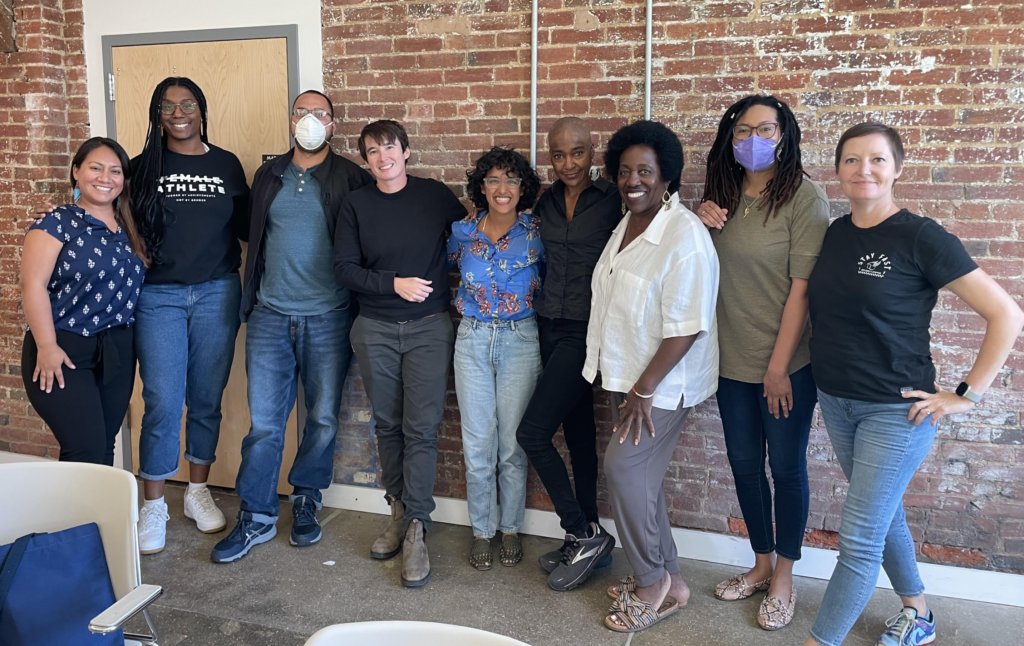 The BFS team looks forward to providing various opportunities for BFS Fellows to connect this spring. Here's a few BFS "save the date" reminders:
Our next hybrid meeting will be at the Lion Brothers Building (875 Hollins St. w/ entrance on Poppleton St.) on Thursday, March 9 from 5-6pm. We begin with Community Fellows updates and discuss potential programming for our Summer 2023 BFS 2.0 on the week of July 17 – 21. Please mark your calendar and think of programming that shares your research, knowledge, skill sets, or ideas for collaboration and mutual support. We welcome YOUR ideas.
For inspiration, check out the schedule from the Summer 2021 BFS HERE. We were completely virtual in 2021 and we hope to be more "in the field" for this summer… but as we learned from our inaugural BFS, the field is really us and the relationships we build. After the March 9 spring 2023 kickoff meeting, everyone is invited to The Back Yard for food, drinks, and time to connect.
We are planning our Spring 2023 BFS Showcase at The Real News Network for the evening of Wednesday, April 26 and will feature the "Say Their Own Words" project, a collaboration between Eddie Conway & Cameron Granadino (TRNN) and Beth Saunders (UMBC). The team is building an archive to be housed at UMBC and open to the public. 
While a political prisoner, Eddie Conway helped organize a prisoners' educational outreach program called "Say Their Own Words," where thinkers and scholars came to Maryland Penitentiary and spoke about topics like impending U.S. fascism, the prison-industrial complex, capitalism, increasing surveillance, and many other issues that have become even more pressing today. In Granadino's words, "this project is really about how political prisoners inspired people to organize in the community."
In April, we will also have short presentations by Lisa Snowden on the Baltimore Beat and Betty Bland-Thomas. Congratulations to Betty Bland-Thomas on a recent Baltimore National Heritage Area award for the Sharp Leadenhall Heritage Festival… coming summer 2023!! (more to come on that soon)
Dr. Tahira Mahdi has put together "Baltimore Field School 2.0: Undoing & Doing Anew in Public Humanities" (Evaluation Report 2023). The report presents research from her focus groups with Community Fellows and their UMBC collaborators. Once the report is finalized, we will share it with you before our March 9 meeting. One of the suggestions from the report was a monthly update at the same time every month… and here's the first BFS 2.0 newsletter/update for 2023.
We will post updates on the Orser Center blog on the first of the month as we plan and build towards the Summer 2023 BFS 2.0. But we really want to hear from you all… please share any updates/events/calls to action with [email protected]. Jasmine and I will promote on social media and use your updates and events for our monthly BFS updates. Look out for the next one on March 1.
Finally, the applications have closed for the UMBC Community Fellows for spring/summer 2023. We hope those from our new cohort will be at the social on March 9. Even if you cannot make the 5pm meeting, we welcome you to drop by The Back Yard and break some bread with us in an informal setting.
Updates from the Baltimore Field School (BFS) 2.0 Principal Project Team:
Jasmine Braswell, Program Coordinator, UMBC
It has been an interesting transition from women's college basketball for 6 years to working in different positions. At the end of fall 2022 towards winter I continued my volunteer work with Poppleton Now Community Association and Organize Poppleton. We made historical strides in the fight against the abuse of eminent domain in Baltimore while pushing for equitable transparency with city government. My role was to help keep the story relevant while implementing ideas and questions that gave the group a different perspective on how to improve. During the holidays, my family migrated to New York for thanksgiving which felt better than any other year because basketball has kept me away from family, so I felt very blessed to be able to make that trip and spend time with them and again for Christmas. My family and I have been working to construct our new home in Fort Washington, MD. It has been a grueling process but we finally moved in (late January 2023) after not being able to be in the home for some months because of construction. The house should be completely done in March. I have also been reporting with the Baltimore Beat on a story that involves black youth and families. It involves an investigative report on the Baltimore Police Department and their actions towards Donnell Rochester. This experience with the Beat and Baltimore Field School has widened my trajectory of community engaged programs and I am so excited to continue.
Sarah Fouts, Department of American Studies; Public Humanities Director, UMBC
I had a cold winter holiday with my family in Kentucky where temperatures dropped to -11 which is rare. When Southwest Airlines canceled hundreds (maybe thousands?) of flights, I got to helm a carpool of canceled BWI flyers back to Baltimore. These flyers included my nephew, Will, who was visiting his partner in Pikesville, MD and Morgan Dowty, AMST's Program Management Specialist. We had a smooth journey and ate at Taco Bell. Since my return, we've been working hard to gear up for the spring and summer Baltimore Field School 2.0. Jasmine, Nicole, and I have been meeting weekly to get the ball rolling before I head to New Orleans to continue working on my Whiting Fellowship entitled, Project Neutral Grounds: At the Intersection of Street Food, People, and the Hustle. I am on course release this semester in order to work on my grant and finish my book manuscript. We are completing the production of 11 short documentary videos and will launch these on May 15, 2023. I'll also be finding the perfect balance between completing my book manuscript this spring and New Orleans's carnival merriment. Wish me luck.
Nicole King, Department of American Studies; Orser Center Director, UMBC
At the end of 2023, I moved to a small rowhouse in the Hollins Market neighborhood of Southwest Baltimore. This means my commute to teach at the Lion Brothers building is like 2 minutes now. As someone who has chosen a car-free life, I can say moving just 1.5 miles west has shown me many privileges I had not thought deeply about… or even if I thought about them, experiencing them is different. I learn primarily through experience. Being west of MLK boulevard, I found that there are no zipcars over here, no legal weed dispensaries, and now (with the closing of the Price Rite at the end of 2022) NO GROCERY STORES. However, the move has also affirmed what I already knew from working in West Baltimore… the people are amazing. I am excited about teaching my Spring 2023 course Preserving Places, Making Spaces in Baltimore, which continues the A Place Called Poppleton project. This semester we are working on the "I am your neighbor" project–working with residents to explore what being a neighbor is and what their neighborhood means to them. Finally, the Sarah Ann Street Historic District made it through its first (and most important) City Council hearing on January 24. It was certainly a long time coming… ONWARD to more equity in what we preserve in Baltimore and towards real community-led development in Poppleton and across the city.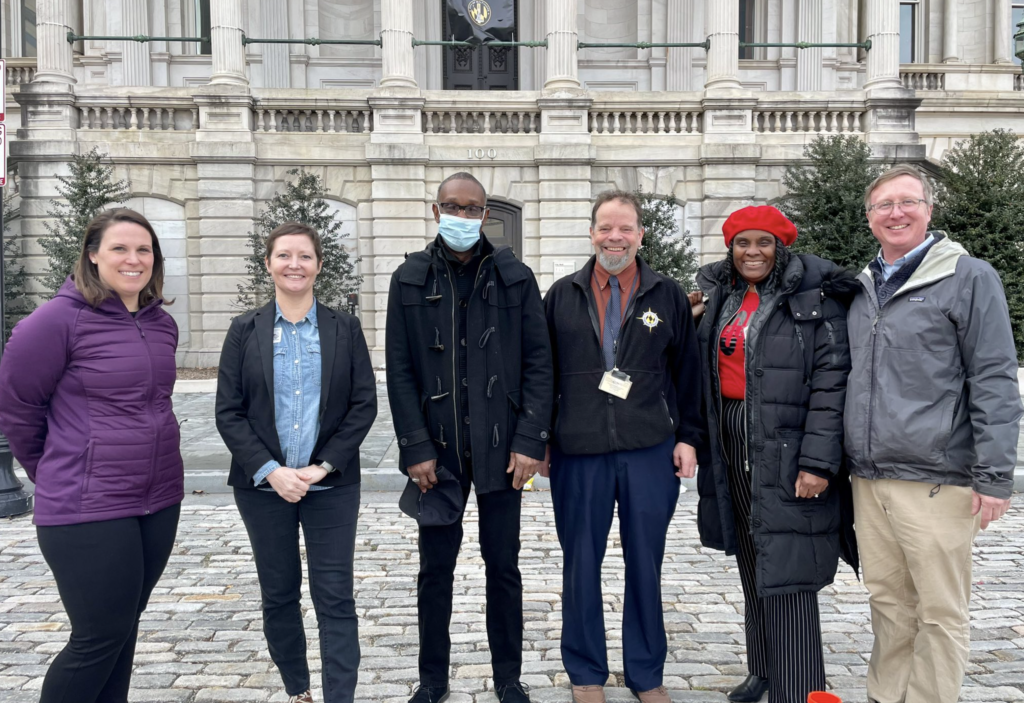 Tahira Mahdi, Evaluator, Department of Psychology, UMBCWhen we talk about the importance of bringing our WHOLE SELVES to our work, I am one of those who needs to hear it and practice it every day. I am excited to share with you all that aside from teaching courses, leading workshops, and evaluating programs, I write music blogs, screenplays, and humorous fiction. My latest novel This Is Not How It Was Supposed to Go is available at Barnes & Noble, on Amazon, and by order at your favorite bookstore. "In these naughty, explosive adventures, life in the suburbs spins way out of control, and the past always catches up to kick some ass." I am proud to say that there is nothing academic about this tale of sex, secrets, and mischief. Don't read it. 😉See you soon!
Things Going on at UMBC… that may be of interest to BFS Fellows:
Tahir Hemphill: Rap Research Lab
January 31 – March 18
Center for Art, Design and Visual Culture
The Center for Art, Design and Visual Culture (CADVC) presents Tahir Hemphill: Rap Research Lab, opening on January 31 and continuing through March 18. The exhibition, which fosters experimentation and learning through visual and material explorations of geographies of hip hop, showcases an artist who occupies a hybrid space that intersects art, technology, social engagement, and interdisciplinary research.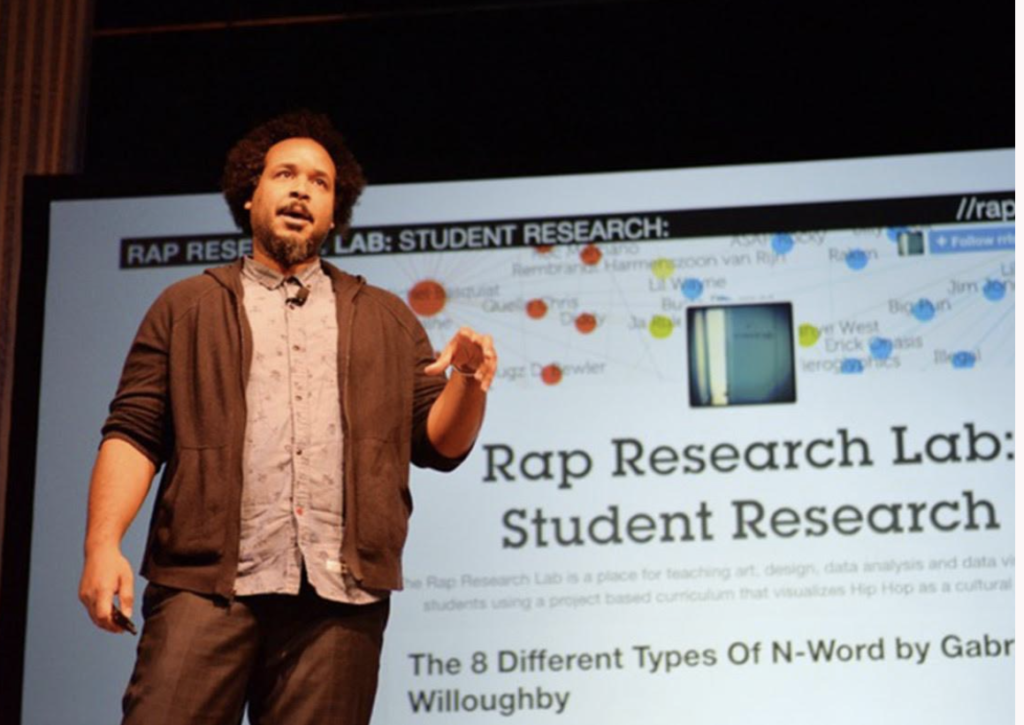 Tomashi Jackson: Center for Art, Design and Visual Culture
February 9, 2023, 6pm
Tomashi Jackson, CADVC exploratory artist in residence, will discuss her research activities on the topic of arts pedagogy, and reflect on her recent Neuberger Prize exhibition SLOW JAMZ in conversation with CADVC Director Rebecca Uchill, who interviewed Jackson for the Neuberger Museum catalogue. This conversation about public presentation of research and video artwork coincides with CADVC's own exploratory research into presenting public art, including video, in the UMBC Fine Arts building amphitheater.
Pre-read for this program: https://www.radcliffe.harvard.edu/news-and-ideas/the-evolution-of-brown-ii
This program is free and open to the public.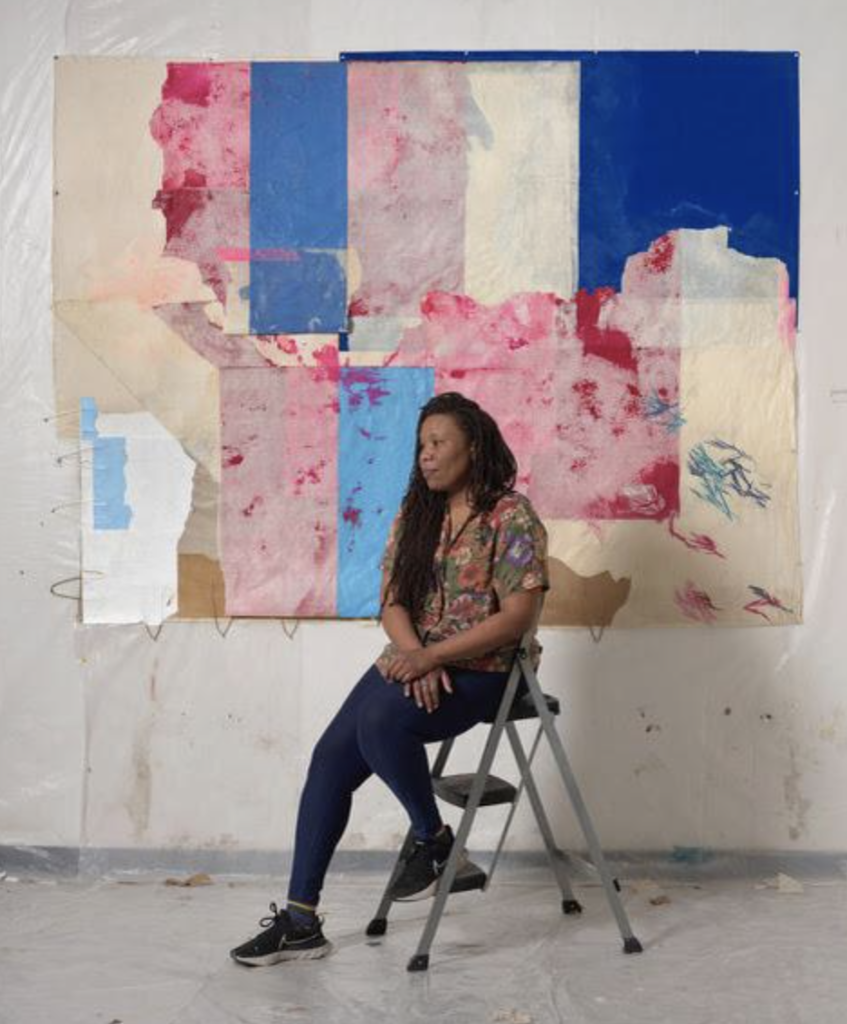 For more, see UMBC's Arts & Culture Calendar & Humanities Forum…
Do you have an event, an idea, an update, or anything to share? Please let us know.
Jasmine Braswell [email protected]
Nicole King [email protected]