We dedicate this edition of "Notes from the Field" to the memory of Eddie Conway (1946-2023)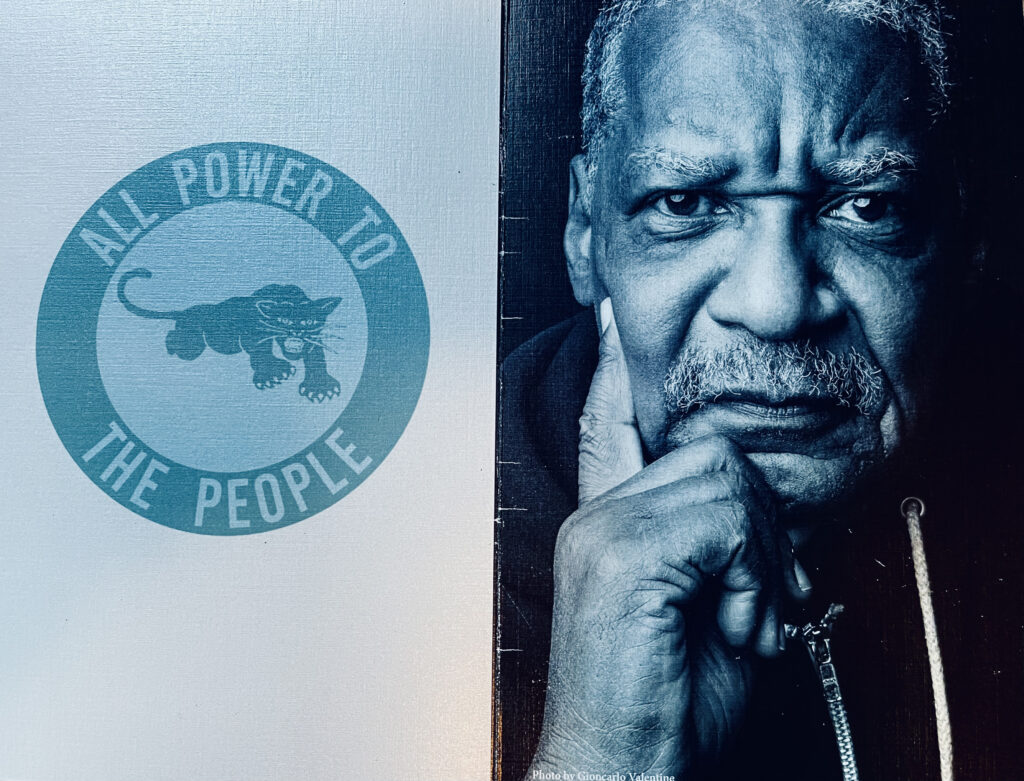 We are just a week away from our first spring meeting of Community Fellows and the first BFS 2.0 social of 2023. Our BFS socials are unstructured time for fellows and friends to come together to share food, stories, and build relationships. One of the things we learned in BFS 1.0 is that relationship building is the key to trust, partnership, … and good times.
Our social will be at The Back Yard in Southwest Baltimore at 6:30pm. RSVP here: https://www.eventbrite.com/e/baltimore-field-school-20-spring-social-tickets-554494466877
Check out the BFS website to read about the new cohort of 11 UMBC Fellows who will work with us at the BFS 2.0 Summer Institute on July 17 – 21, 2023. Congratulations!
Please consider adding your ideas for our week of work in the field with this BFS google survey (due Friday, March 3). We want to hear from you!
Please save the date for our BFS Spring Showcase on Wednesday, April 26 from 6-9pm at The Real News Network to feature the "To Say Their Own Words" archive–a partnership with Eddie Conway, Cameron Granadino, and UMBC Special Collections.
We were saddened to hear of the passing of Eddie Conway on February 13, 2023. We send our condolences to his family–especially his partner Dominque Conway–and friends. In the words of Community Fellow Cameron Granadino, "this project is really about how political prisoners inspired people to organize in the community." We hope this archive is one small part of the legacy of compassion and humanity Eddie Conway leaves behind to inform and inspire future generations.
Lisa Snowden of the Baltimore Beat and Betty Bland-Thomas from Sharp Leadenhall will also give brief updates at the spring showcase at TRNN.
This edition of Notes from the Field is dedicated to remembering the life and legacy of Eddie Conway. We ask you to read and sit with the profile The Real News Network posted to celebrate the life and work of their colleague and comrade Eddie Conway:
As the piece points out, Eddie organized the "To Say Their Own Word" seminar program in the 1980s as a way to cross-pollinate radical thought inside and outside the prison. Eddie and Cameron reached out to UMBC and we collaborated to archive this monumental program in our Special Collections so the public can engage with these materials for generations to come–freely and without charge. The humanities are public when they serve everyone and no one (meaning they are collective and not about individual credit).
As Eddie Conway wrote in his autobiography, published in 2011:
"Organizing is my life's work, and even though I initially balked at becoming a prison organizer, that is where most of my work has been done. Friends and family tell me that I have influenced hundreds of young people, but I don't know. I simply see the error of this society's ways up close and feel compelled to do something about it; I have tried my hardest to avoid getting caught up in the cult of the personality that often develops around political prisoners. I have walked the prison yard and seen admiration in the eyes of others, but had to remind myself, as I straightened my posture, that it is about something bigger than me."
Eddie Conway called on us all to engage in community organizing in whatever form we can and to embrace our humanity and the humanity of others.
"Do your little part. Do whatever you can to help change these conditions. Because we're moving into a critical period of history, not just for poor and oppressed people, Black people, but for humanity itself. So you need to engage. Do whatever little bit you can, but you need to do something."
—Eddie Conway in 2019, celebrating five years of freedom
Do you have an update, call, or announcement for the April 1 "Notes from the Field?" Please email [email protected].
Onward always.
–The BFS Team
PS – Storytelling Opportunity with $350 stipend for BFS Community Fellow participation:
1: There is a virtual event on 3/3 and registration closes on Monday 2/27. Register here. This is not required (but encouraged) to participate in the in-person event.
2: The registration for the in-person event on 3/31 will include the $350 stipend. We will forward the registration once it opens up in early March.
There is no obligation to prepare anything. We would like community participants to introduce themselves and share ideas/experiences.
For more information, please contact Viridiana at [email protected].