https://baltimoretraces.umbc.edu/poppleton/
Students will present their collaborative A Place Called Poppleton StoryMap project as part of UMBC's Public Humanities End-of-the-semester Showcase on Friday May 7 from 4 – 5:30pm via Blackboard Collaborate (click link here to join).
In addition, WEDNESDAY, MAY 12 at 5pm students will share their StoryMap project, interviews, walking tour brochure, and zine (designed by artist Markele Cullins) with communities members who so graciously took the time to talk with us and the general public via a student ZOOM PRESENTATION. For info and link see our Facebook Event.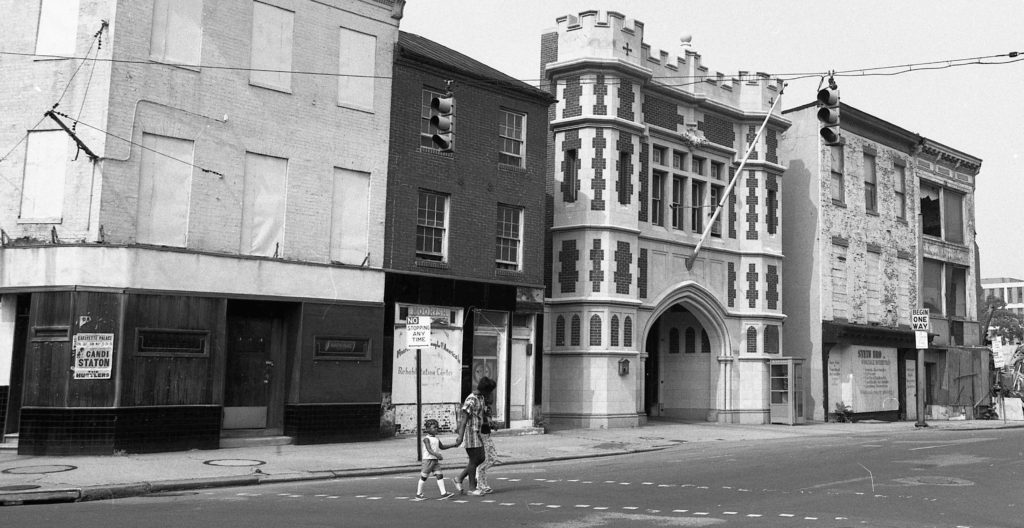 The project is a collaboration between Nicole King's Preserving Places, Making Spaces in Baltimore course and Bill Shewbridge's Media Projection fellows. King's American Studies students have been researching the history of Poppleton and Shewbridge's students producing short films from interviews and in the field on the history of Poppleton and how local stakeholder feel about the neighborhood's changes related to redevelopment.
A Place Called Poppleton documents the history and culture of the Poppleton neighborhood of Southwest Baltimore. UMBC students will produce a StoryMap digital walking tour of the neighborhood with a focus on the area's African American history and places lost or endangered due to redevelopment. We seek to document and share engaging stories of the past and present through archival research and listening to those who live, work, and are connected to Poppleton.
We are working in collaboration with Curtis Eaddy II of the Southwest Partnership and Sonia Eaddy of the Poppleton Now! neighborhood association.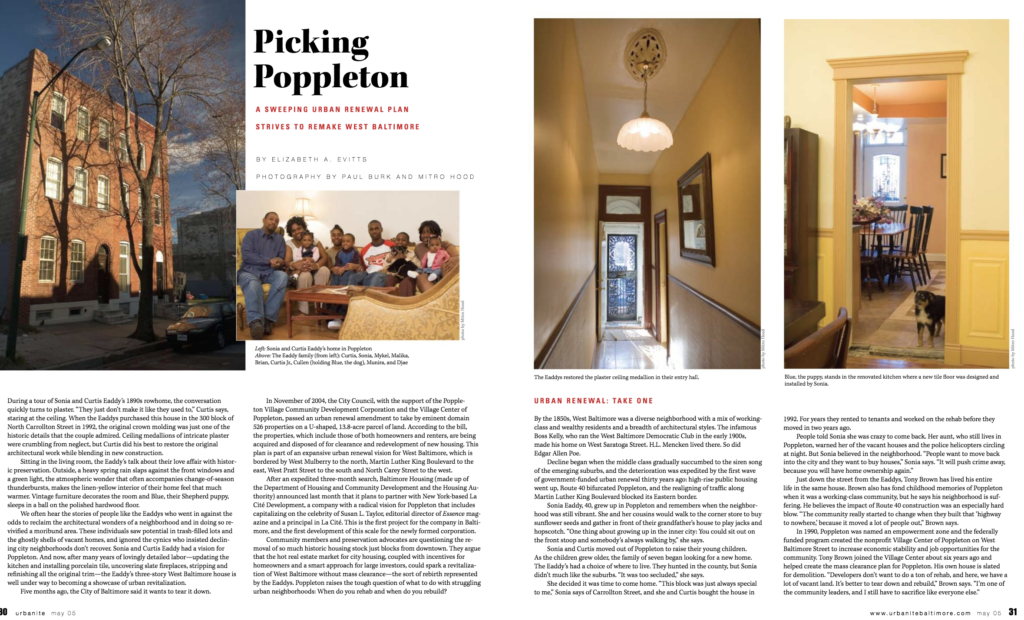 To read the entire Urbanite article from 2005 on the Eaddy home in Poppleton, click here.