Due to the Covid-19 emergency, the Baltimore Field School project team requested and received a one-year extension from Mellon on the project and plan to pause major work. The inaugural Baltimore Field School will be postponed until summer 2021.
As director of the Orser Center, Nicole King will continue to work on setting up the project's website, studying similar summer institutes, and developing more resources on public humanities. Our wonderful Project Manager, Imani Spence, and King will remain in contact with our partners at Black Yield Institute and the Southwest Partnership. The project team hopes to resume some planning capacity this summer and we will convene a meeting of this group again at the start to the fall 2020 semester.
Here's a brief overview of the project and our current partners on the Summer 2021 BALTIMORE FIELD SCHOOL:
The summer 2021 Baltimore Field School, a humanities-based training intensive, will create a framework for faculty and graduate students to collaborate with community organizations in developing methods for ethical research and teaching projects focused on public humanities in Baltimore. The project is supported by a grant from The Andrew W. Mellon Foundation. The pilot Baltimore Field School will run for two weeks in summer 2021. All UMBC faculty and graduate students working in the humanities are eligible to apply. The field school will have approximately 12 participants from UMBC. Participants should be interested in publicly engaged research and programming in Baltimore. All field school participants will be paid a stipend of $3,000 and lunch will be provided during the field school summer institutes. The field school will be based at the CAHSS downtown classroom at the Lion Brothers Building in Southwest Baltimore, and participants will be working in the field in South and Southwest Baltimore.
PRIMARY FIELD SCHOOL PARTNERS
Eric Jackson and Black Yield Institute
Black Yield Institute is a Pan-African power institution based in Baltimore, Maryland, serving as a think tank and collective action network that addresses food apartheid. Since our beginning in November 2015, we have worked collaboratively with black people and entities, along with other institutions, in pursuit of Black land and food sovereignty. We are to build independent power by establishing an action network and serving as an incubator for ideas and projects. We are unapologetically a Black-led institution, utilizing Afrocentric, Pan-African, and human rights frameworks to anchor our thought and works toward liberation through food.

Eric Jackson is an organizer, educator, and filmmaker, humbly serving as the visionary and a co-founder of Black Yield Institute, committed to building a movement toward Black Land and Food Sovereignty in Baltimore. Currently, he and his team, are committed to a 1.25 acre urban agriculture operation and building a cooperatively-owned grocery store in South Baltimore, while also conducting Black-led research, facilitating political education, and organizing an action network. Eric has over a decade of experience working in and with communities operating programming and helping people to build power and address a myriad of issues, including food inequities. A Baltimore native from the Cherry Hill Community, Eric is the recipient of numerous awards and a public speaker who has presented hundreds of addresses and workshops to diverse groups about food sovereignty, building power, and establishing strong organizations to address complex social issues, specific to people of African Descent. He is affirmed in and secured this work through the love of his family and friends, especially the brilliance of his Queen, Diara, and four children, Oryan, Erian, Amir, & Kamau!
Curtis Eaddy and Southwest Partnership
The Southwest Partnership envisions an awesome, healthy, architecturally beautiful, diverse, cohesive community of choice built on mutual respect and shared responsibility. We embrace all diversity: from race, gender, and sexual orientation to economic, education, and housing choice. Our diversity is our strength. The Southwest Partnership aims to maintain this vision through productive land uses and partnerships that will maintain a cohesive community. We partner with our neighbors, surrounding communities, city government, area institutions, and businesses, knowing that when we take the right road together, and with integrity, everyone will benefit. The Southwest Partnership is a coalition of seven neighborhood associations and six anchor institutions in Southwest Baltimore. We work together to build awesome communities in the Southwest Partnership Area: the neighborhoods of Barre Circle, Franklin Square, Hollins Roundhouse, Mount Clare, Pigtown, Poppleton, and Union Square.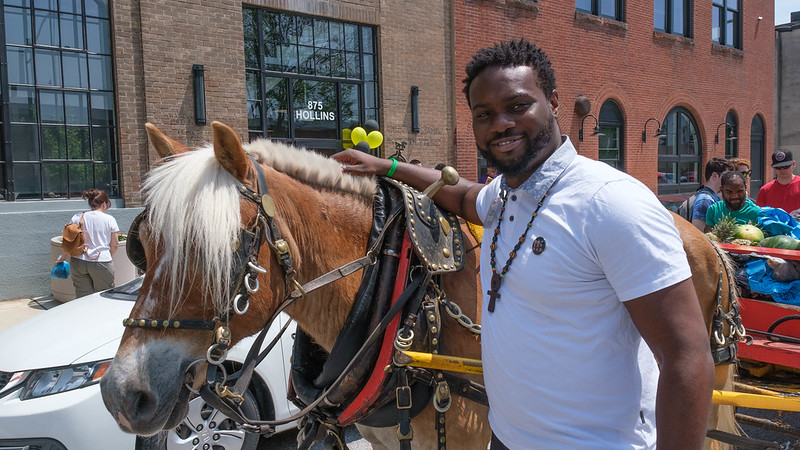 Curtis Eaddy was born in Baltimore and raised in Poppleton. He is a community artist and a Hip Hop DJ and Emcee, who has been programming events for more than ten-years. As a student at Frostburg State University, he founded an Arts & Entertainment campus-organization to provide diverse cultural events to unite a non-diverse college-community. After graduating, he returned to Baltimore and continued organizing for public events in Baltimore City Public Schools, and non-profit organizations (College Bound Foundation, Reginald F. Lewis Museum). His passion for community development brought him to the Southwest Partnership. His plan as Marketing and Events Manager is to identify opportunities for and develop new events to help bridge the disconnect between the neighborhoods in the community. Curtis is responsible for supporting and publicizing community events and marketing the Southwest Partnership and the neighborhoods.
Project Evaluator/Assessor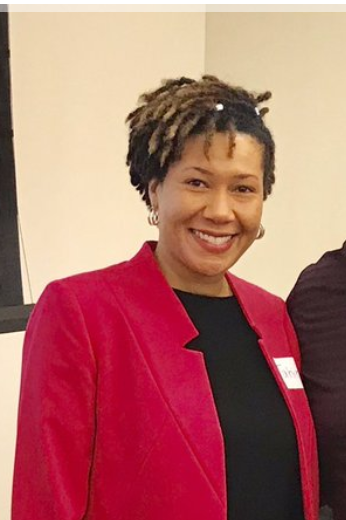 Dr. Tahira Mahdi is a community psychologist and consultant based in the Baltimore-Washington, DC region. Tahira develops and facilitates workshops and presentations for community programs, businesses, organizations, and college/university students and personnel regarding internal & external community matters, equity & diversity, and research & evaluation.
Questions or Thoughts? Email Nicole King [email protected]