This call comes from Holden Warren, who has been working with Arabbers and with food justice efforts in Baltimore for years:
For over 200 years the Arabbers have been a trusted institution of Baltimore's Black community, a population that has shown to be disproportionately impacted by the current Covid 19 virus. The Arabber Preservation Society wants to leverage this trust to prepare, protect and nourish the community. Starting Wed April 8th, Arabbers will be given training on the protective measures and basic PPE training, then in collaboration with Food Rescue Baltimore, will give away rescued food, cloth masks, gloves, reusable bags and corona virus information into the east and west side neighborhoods they normally service. Depending on the steadiness of food and supplies, we want to go out multiple times per week.
We are looking for donations of cloth masks, gloves, disinfectants, and reusable bags for distribution and money to support the Arabbers, horse, stable hands, and support staff.
More updates coming – to help reach out to [email protected] or www.arabbers.com or www.foodrescuebaltimore.org
VISIT THESE SITES TO DONATE AND SUPPORT THIS WORK:
Food Rescue Baltimore and Arabber Preservation Society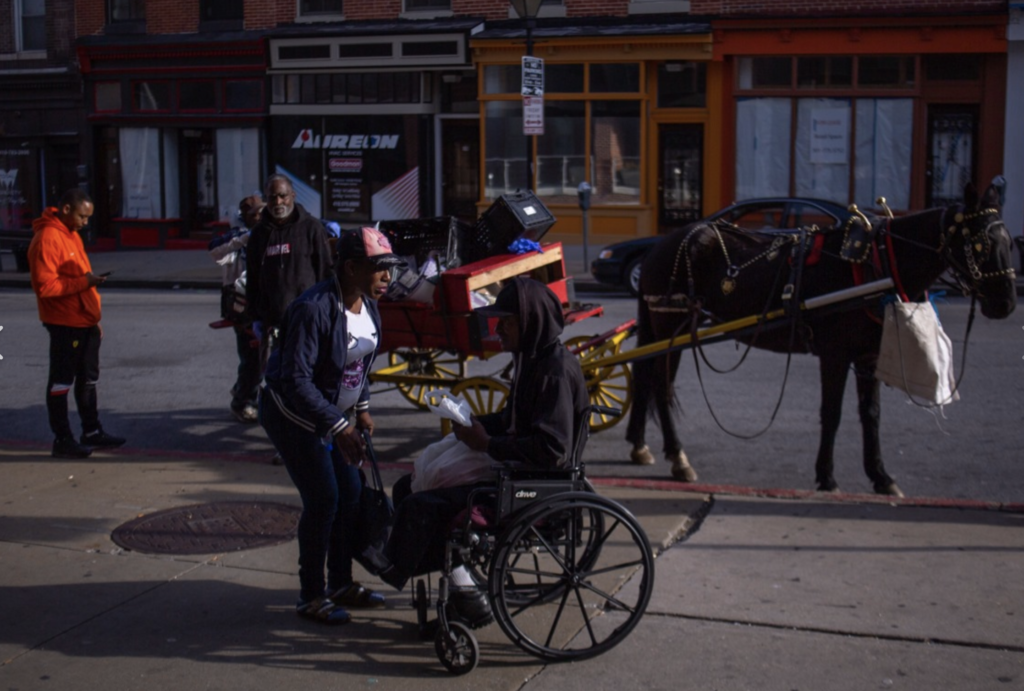 Holden Warren was in the Peace Corps in Tonga and later in Monrovia during the Ebola outbreak. He brings these experiences in public health education and inequities in our systems to addressing today's current challenges. Holden and crew are organizing free food distribution with specific health education messaging for people on their routes.
Holden made a short film John & James (2018), an intimate portrait of the cross-cultural bond between Baltimore's iconic Arabbers and a community of rural Pennsylvania Mennonites. United by a love of horses and decades of doing business at the New Holland auction, they finally break bread together.
We were in the process of organizing a showing and discussion of the film this spring at UMBC when the current pandemic hit. We are committed to bringing this programming back when we resume in-person activities on campus and develop the Baltimore Field School in 2021. However, during the current emergency, please share information and donate supplies or money to these organizations doing important work on the front lines in Baltimore.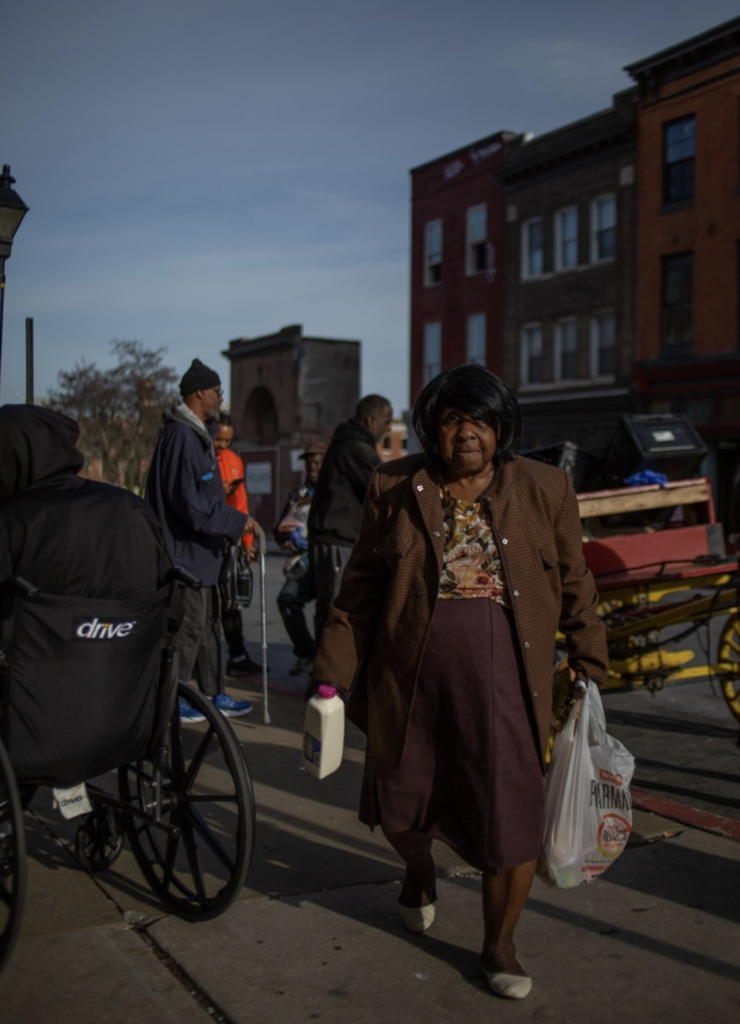 For more information, see the Baltimore Sun article and video Coronavirus fight shifts to Baltimore's poor neighborhoods as city leaders battle mistrust
Thank you… more updates to come.