Bmore Historic Happy Hour: How to Lead a Great Unconference Session is Wednesday, July 17, 2019 at 5pm at the Peabody Height Brewery. Please RSVP on the Eventbrite page or on Facebook.
Join us to learn how to translate your research interest or burning questions into a great session at the 2019 Bmore Historic Unconference on September 27. The discussion will be facilitated by local museum consultant Dean Krimmel, David Armenti, Director of Education at the Maryland Historical Society, and Kate Drabinski, a Gender & Women's Studies faculty member at UMBC. All three are regular Bmore Historic participants with loads of experience organizing and facilitating sessions and workshops of all kinds.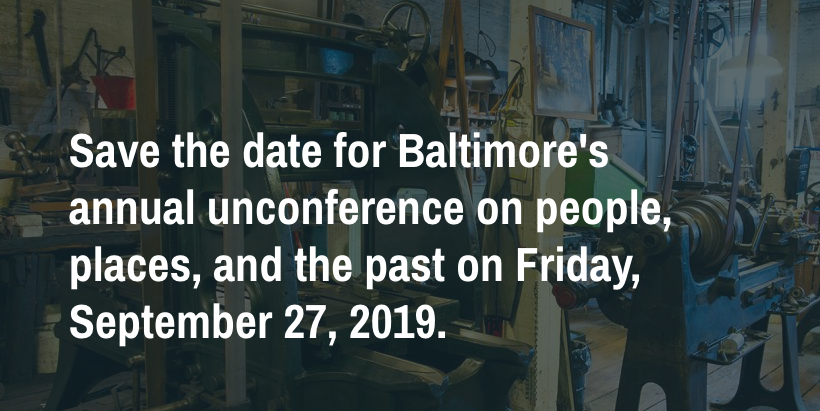 Bmore Historic is a bit unusual. Instead of typical conference PowerPoint presentations, we ask our volunteer facilitators to design and lead interactive sessions full of discussion and participation. If you've never done that before, it might sound intimidating. Which is why you should consider attending this event where you'll learn plenty of tips, tricks, and good ideas.
Following the discussion, stick around to talk, have a drink, and take in the brewery's Baltimore sports history exhibits. You'll be glad you did. Questions? Contact Dean Krimmel at [email protected].
The Orser Center is a co-sponsor of the 2019 Bmore Historic unconference at the Baltimore Museum of Industry on Friday, September 27. For more info visit: https://bmorehistoric.org/